Mulching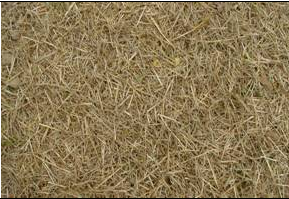 Image source: http://rpitt.eng.ua.edu/Class/Erosioncontrol/Module1/Module1.htm
Mulching is a temporary erosion Best Management Practice that involves the application of mulch materials such as organic residue, compost and gravels to the land surface. The mulch material protects soil from rain drops, maintains soil moisture and temperature, slows runoff velocity, and control erosion and sediment.
Fact sheets
Erosion Control Mulching Statewide Urban Design and Specifications, Iowa
Mulching Idaho Department Of Environmental Quality
Mulch option for erosion control on construction sitesNorth Carolina Cooperative Extension
Mulching (page 45 of Iowa construction site erosion control manual) Iowa Department of Natural Resources
Straw Mulching Fact sheets
Straw mulch, California Stormwater Quality Association
Straw mulch, Caltrans Division of construction California
Straw Mulching, Washington Conservation District
Hydraulic Mulching Fact Sheets
Hydraulic Mulch, Caltrans Division of Construction California
Hydraulic Mulching, Caltrans Division of Construction California
Rock Mulching Fact Sheets
Best Management Farming Practices for Water Quality Protection Mulching, NRCS, US
Rock Mulching, Catchment and Creek Pty Ltd, Australia
Compost Blanket Fact sheets
Compost blanket, California Stormwater Quality Association
Compost blankets for runoff and erosion control, USDA
Videos
Straw mulching, Colorado Department of Transportation
How mulch prevents soil erosion
What's this hydro mulching all about?